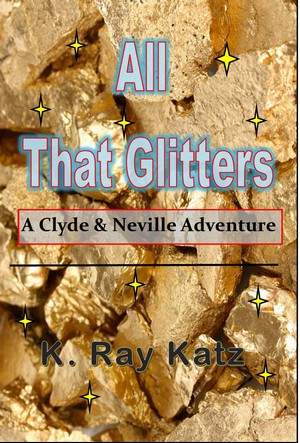 $3.95
Publisher:

K. Ray Katz

Available in:

Paperback, ebook

ISBN:

B08BZXN4SQ

Published:

June 28, 2020
AMAZON
"You heard me. That old Dutchman has a gold mine on Sulawesi, what else do we need to know?" Clyde exclaimed.
"Are you crazy? The Japanese control that island. We don't have a ship, a crew or any money!" Neville responded.
With those words Clyde and Neville, our Coast Watcher duo, several cards short of a full deck are off on another adventure behind enemy lines in the South Pacific. Cunning and devious, they are rarely deterred at having to work outside the law. Their ability to come into the possession of large sums of money quickly is only equaled by their ability to lose it. Even their own government isn't above redirecting their ill-gotten gains for its own benefit. Always open to another mad scheme, and in need of cash to support their lifestyle they agree to go after a stash of gold. The only problem is that it's a thousand miles behind enemy lines on a jungle island. Everyone is against them as they sail through Japanese controlled and pirate infested waters to a destination whose exact location their new partner won't disclose.
Everyone wants the gold, and this might be their last chance to make a killing before the war ends. However, being the first to the gold does not guarantee ownership. Clyde and Neville, who rarely turn down the chance for a drink fumble along as only they can on their final mission of the war.