Join us from 2 to 4pm every first Sunday of the month via ZOOM. Meet authors as they read and discuss their books. Coffee is FREE in your own home (previously just 10¢ during the event). Come relax and enjoy the afternoon!
Scheduled For August 6th, 2023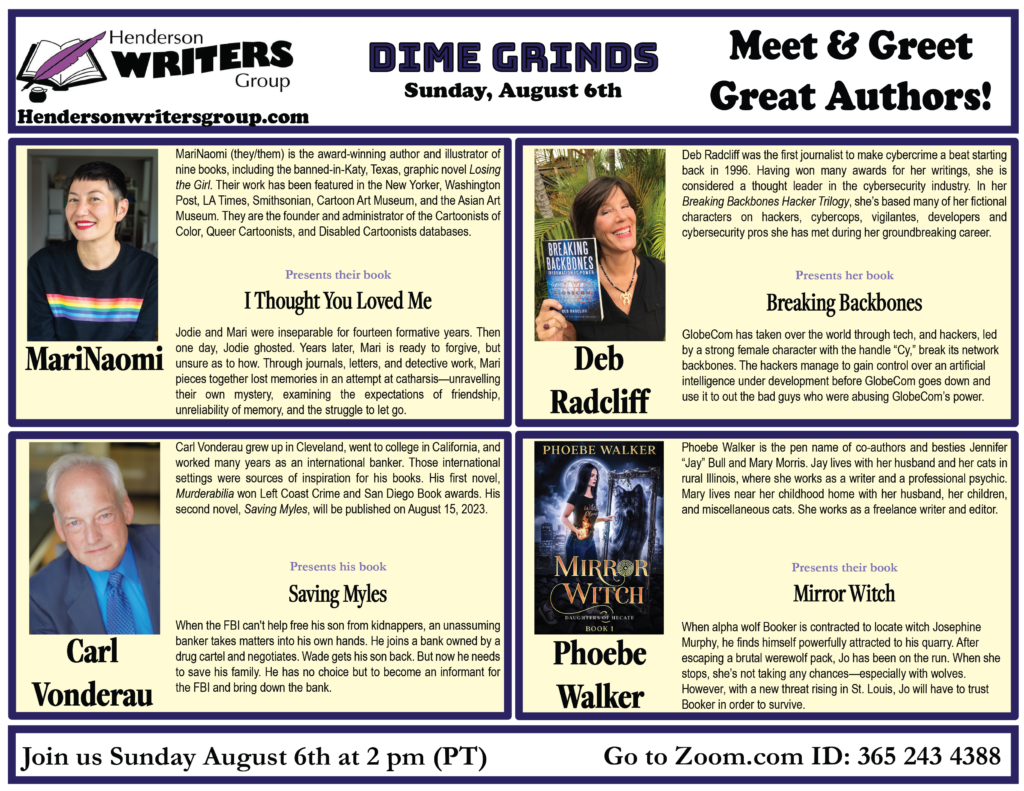 To submit your book for a reading, please fill out the form below:
---
Below are galleries of past Dime Grinds. Click on the thumbnails to enlarge.
October
---
September
---
August
---
July
---
June
---
May
---
April
---
March
---
February
---
January
---
2017
December
---
November
---
October
---
September
---
August
---
July
---
June
---
May
---
April
---
March
Save
Save