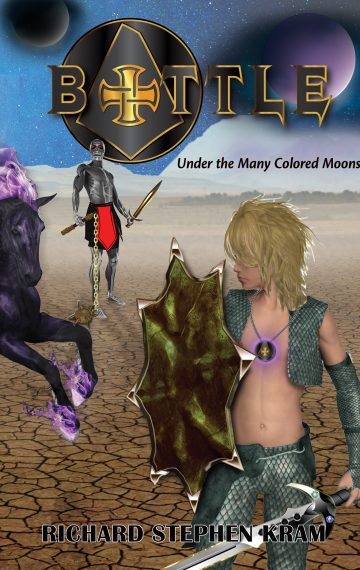 Available Now
Publisher:

Richard Kram

Published:

October 10, 2021
Amazon
"Death starts with the mind and then works its will on the body." – sorceress Dhov'nh
Earth teenager, Julian, is transported to the turbulent fantasy world, Edrym, where a bloody war between Good and Evil rages. He will face lava giants, banshees, liches and more, including the seven-foot draugr, Zhokul.
He must rely on skateboarding and gaming skills, new powers he acquires in Edrym, and what is in his heart, in order to face fate, understand the true ties of friendship, and triumph over love and death.
The soothsayer, N'ttala-Toor, reveals to Julian a multitude of paths. Which will he take?
Powers of the eight colored moons and the Enchantments need to be wielded with potency to secure victory. All while he must resist the two Princesses who enthrall him.