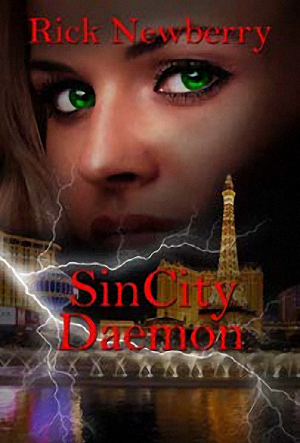 Available Now
4.99
Publisher:

The Wild Rose Press, Inc.

Available in:

ebook

Published:

November 16, 2016
Amazon
Adam Steel is the only known shape-shifter held in captivity. His captors seek one thing: to witness his transformation from Human to Giant Irish Wolfhound. Adam refuses to cooperate, fearing mutilation if he does. In order to endure life behind bars, he focuses on Dixie Mulholland, the only girl he's ever loved.
On the night Dixie confessed her love for Adam, she discovered she was a Daemon. Adjusting to that reality leaves her suspicious and fearful. She has no idea if Adam is alive, but after receiving messages from "the other side," all that is about to change.
Thanks to an unlikely ally, Adam escapes prison and reunites with Dixie. They rekindle their romance while unraveling a plot to destroy humanity. In a city of sin, passion, and chance, Adam and Dixie gamble on love being their only hope.