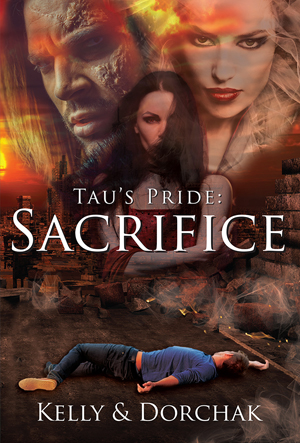 Available Now
16.99
Publisher:

Blue Sun Studio, Inc.

Available in:

Hardcover, paperback, ebook

ISBN:

978-0-9991520-0-3

Published:

August 1, 2017
Amazon
Barnes & Noble
Would You Give Up Everything For Love?
The Pride has made many sacrifices in the name of love and loyalty, but none compare to the ones they face now.
Regina fully embraced the Tau lifestyle to bring her family closer together, yet now it drives a deeper wedge between her, Harry and Cole. How can she offer the rest of her family the security they need when her own foundation is unstable?
The Pride faces an enemy determined to shatter the thin veil separating the Innocents from the supernaturals. Regina realizes her mission is much bigger than defending her family and the land they've pledged their lives to.
Book Two in the Tau's Pride series.