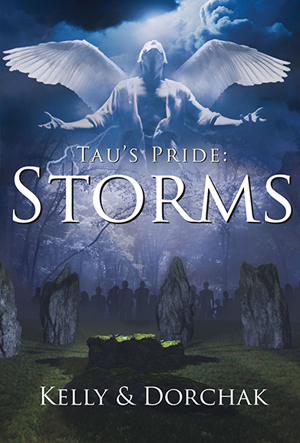 Available Now
31.99
Publisher:

Blue Sun Studio, Inc.

Available in:

Hardcover, paperback, ebook

Published:

August 1, 2016
Amazon
Barnes & Noble
Author Website
The Saga Continues
After the victory at the Valley Battle, the world grows more dangerous. The Pack's noble sacrifices go unnoticed by the Innocents, many of whom sleepwalk through their daily lives. They have no idea the battle between Good and Evil is happening right under their noses.
Regina's patch of happiness is crumbling. Nothing is turning out the way she had hoped and she has no idea how to fix any of it. A loving husband, a baby, and a Pack bound together by a sacred ritual magnify and multiply her problems.
Now, Regina must unite the Innocents and the Awakened, yet in order to change the world she must start with herself.
Tau's Pride: Storms is the first book in the follow-up series to the Bonds of Blood & Spirit Saga. Discover where it all began with book one, Bonds of Blood & Spirit.