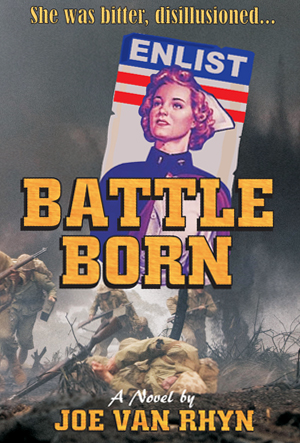 Coming Soon
Publisher:

El Cid Publishing
Pre-order
The war is over. Nora Jensen must now work past the horrors she experienced as an Army nurse. She's angry and bitter. She's turned her back on God and is at war with the Army for the personal attacks and abuse she's had to endure. All she wants is a life without military regulations and being a triage nurse, having to chose among the many wounded who's treated first, often determining who lives and who dies.
​From a small resort town in Wisconsin to the high desert of Nevada, journey with Nora as she tries to stay one step ahead of the law and those who want to tear her life apart. A lover from the past may be her only ally.
This is the SECOND book in the Born series, from author, Joe Van Rhyn
If you loved the character of Nora in "Born Yesterday," you'll love reading her life story.